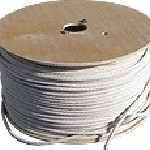 SFLuxe.com, that web site for "all things San Francisco" is reporting that the novel 50 Shades Of Grey has boosted sales of duct tape.
SFLuxe editors speculate that the sales bump that local hardware stores are reporting is because of sales of sales to women for something other than home repair jobs.
The article goes on to say that sales of wire ties and rope are booming as well.  We've got all three!
Tapenews.com is your source for "all the news that's fit to stick". Send us your interesting tape news and we'll share it with the world! Thetapeworks.com