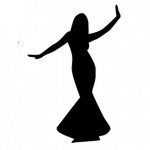 Rihanna chose to take the low road, accessorizing her blinding gold blazer outfit with……drum roll….. DUCT TAPE.
Sporting a roll of duct tape like a two pound bracelet, at one point she tore off a strip and used it to tape shut the mouth of Floyd "Money" Mayweather.
If I was Mayweather I would have insisted that she at least use gaffers tape.