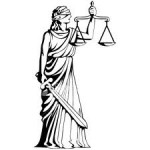 A Pennsylvania judge, Tommy Creany, ordered that a defendant in his court room have has mouth duct taped to stop outbursts during jury selection.
The defendant, Erik Britt, was silenced by the judge after repeated attempts by Britt to disrupt the proceedings in the trial of his assault case.
You can read the details here.
Tapenews.com is your source for "all the news that's fit to stick". Send us your interesting tape news and we'll share it with the world! Thetapeworks.com