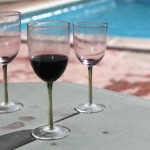 Eighth grade students at a Cincinnati school used duct tape to create colorful murals illustrating a justice theme.
Designs focusing on the concept were overseen by art teacher Alyson Mardin and local artist Joe Girandola.
The murals will be displayed in the school's mosaic garden.
Click here to see their work and read more about the project.