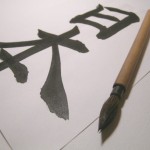 We're never afraid to give a shout out to a competitor when they do something cool, and Adorama's 24 Hour Gaffer Tape Haiku Challenge rated high on our cool meter.
Gaffers tape is certainly praiseworthy, and a contest to sing those praises in 17 syllables is a brilliant idea.
Our entry (unfortunately too late to be considered)
Gaffers tape Haiku Challenge great idea
thirty yard roll prize not so much

Click here to read the winning entry.