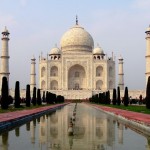 An owner of an Indian restaurant in England has been fined thousands of pounds by inspectors after they discovered that he had attempted to repair a leaking gas line with gaffers tape and aluminum foil.
Fortunately, the release of gas into the restaurant was fixed before "Being Blown Through The Ceiling" was added to the menu.
Click here to see an image of the repair.