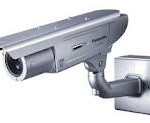 According to celebrity disher Perez Hilton,  staff for Tom Cruise and Katie Holmes put duct tape over camera lenses at the hotel where they were staying in Iceland in order to insure that no one knew about their marital problems.
This happened, apparently, after Cruise's wife and daughter joined him on location in Iceland for a Father's Day weekend.
Protect your own privacy even if you're not a celebrity.  Just click here.
Tapenews.com is your source for "all the news that's fit to stick". Send us your interesting tape news and we'll share it with the world! Thetapeworks.com