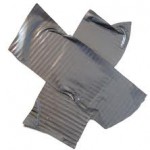 People from around the country, including students from Rutgers and city residents from New Brunswick, NJ are joining together to protest the shooting of Trayvon Martin in Florida.
The Rutgers students covered their mouths with duct tape in a silent protest against the shooting death of Martin and the subsequent investigation.
You can read more about the protest in the Dailytargum.com, Rutgers online newspaper.
Tapenews.com is your source for "all the news that's fit to stick". Send us your interesting tape news and we'll share it with the world! Thetapeworks.com