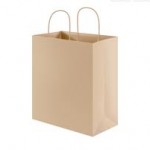 Corona, NY police report the arrest of a shop lifter who attempted to conceal items by placing them in a shopping bag lined with duct tape.
Apparently the thief was under the impression that duct tape could be used to defeat the security sensors attached to many retail items.
Read the story here.

Tapenews.com is your source for "all the news that's fit to stick". Send us your interesting tape news and we'll share it with the world! Thetapeworks.com.