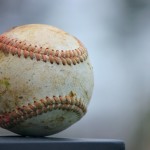 When Major League Baseball players, brothers Travis and Chase d'Arnaud, faced off for the first time in the big leagues, Travis claimed the advantage. He had a pinch hit in the seventh inning of the Phillies-Mets matchup.
Travis claimed that he gained the upper edge because, when growing up, he had pitched to his older brother, using a ball they made by wadding up masking tape and then wrapping it with duct tape.
The Phillies won, 4-3.