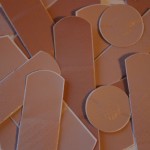 International sales of adhesive backed tapes continue to grow, and this year that growth is driven by medical applications.
Analysts project that the next four years will see an average growth of 4.7% in the healtcare sector.
Some of the things driving this growth is a market for recyclable and ecologically responsible products.
These same analysts also predict the continued segmentation and fragmentation among the major players in tape manufacturing.