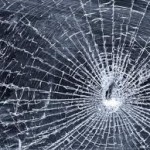 I have written before about the ongoing debate about whether or not taping windows was a good idea when preparing for a hurricane.  The prevailing wisdom now is that it is unnecessary and may actually make things worse.
Actually window taping started in England during World War 2 and it was intended to address a problem much more formidable than 90 mph winds.
During the bombing of London,  known as the "blitz", families were given rolls of wide sticky brown paper tape to put on the insides of their windows to minimize having shattered glass in their homes if bombs broke the windows.
Tapenews.com is your source for "all the news that's fit to stick". Send us your interesting tape news and we'll share it with the world! Thetapeworks.com