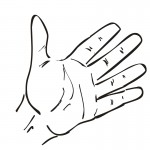 Seminal British punk band The Stranglers had a very effective way to deal with "difficult" music critics during their heyday.
The gaffer taped their hands together and kidnapped them!
You can see the revived lineup of The Stranglers at Rock Cafe in Prague this Friday at 8:00 pm.   Best leave your opinions at home.
Tapenews.com is your source for "all the news that's fit to stick". Send us your interesting tape news and we'll share it with the world! Thetapeworks.com