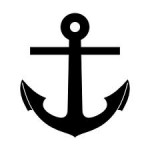 An article in the October 24, 1943 edition of the Chicago Tribune may have the true story of the invention of duct tape.
A Navy mom named Vesta Stoudt who was working in a ammunition packing plant in Illinois had the idea for a better product for packaging ammo so that troops could handle it in the field.  Her idea to use a cloth tape was rejected by her superiors, so she went straight to the top-President Roosevelt.
Two weeks later Ms. Stoudt received a letter from the Office of the Chief of Ordnance saying that the Navy would "fast track" her idea.
Click here for the full story from navytimes.com.
Tapenews.com is your source for "all the news that's fit to stick". Send us your interesting tape news and we'll share it with the world! Thetapeworks.com